MaineStay Youth & Family Services
Managing the Memories: How to Help Veterans with PTSD
Friday, September 9, 2016 | 8:30 - 11:00 AM
This workshop will change the way you think about PTSD in veterans. Managing the Memories is a discussion about effectively dealing with the reoccurring painful memories that combat veterans experience. This event is free and includes 2.0 free CEUs for social workers, professional counselors, marriage and family therapists, psychologists, and nurses. Continental breakfast will be available from 8:30-9:00 AM. Advance registration is requested.
About the Presenter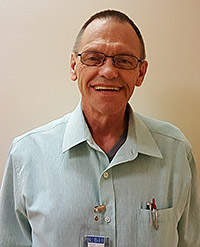 Attendees are encouraged to bring packages of socks, underwear, and t-shirts (men's or women's, all sizes) that we will donate to Midwest Veterans Closet, a 501(c)(3) humanitarian aid organization serving veterans in need.
Steve Ruohomaki obtained his master's degree from the School of Social Service Administration at the University of Chicago. He has been licensed in the State of Illinois as a professional social worker since obtaining his degree, and has worked within the field of mental health and substance abuse treatment services for over 40 years. He has held positions in direct service, supervision, program development, consulting, clinical management and teaching.
Since 2012, he has focused specifically on serving the needs of veterans and active duty military personnel as well as their families. He is dedicated to the continued outreach, engagement and service to those who have and are serving in our nation's military and are struggling with mental health and substance abuse issues. He is also a Vietnam era veteran, having served in the U.S. Army as a mental health practitioner at Letterman General Hospital in San Francisco, CA.
He considers himself to be a facilitator of the healing process of the mind and brings his many years of training and experience into his presentations. Presently he is the Program Director of the Extra Mile Veteran Care program at Chicago Behavioral Hospital in Des Plaines, IL.
Registration Information
There is no charge for this event, but registration is requested.
You can register online or call 847-297-2510 x275 to register.
2.0 CEUs for social workers, professional counselors, marriage and family therapists, psychologists, and nurses are available for free.
The presention will be held at the Maine Township Town Hall, 1700 Ballard Road, Park Ridge.
Check in and continental breakfast will be from 8:30-9:00 AM. Please arrive early for best seating.
Seating for this event is limited, so please reserve your spot today!